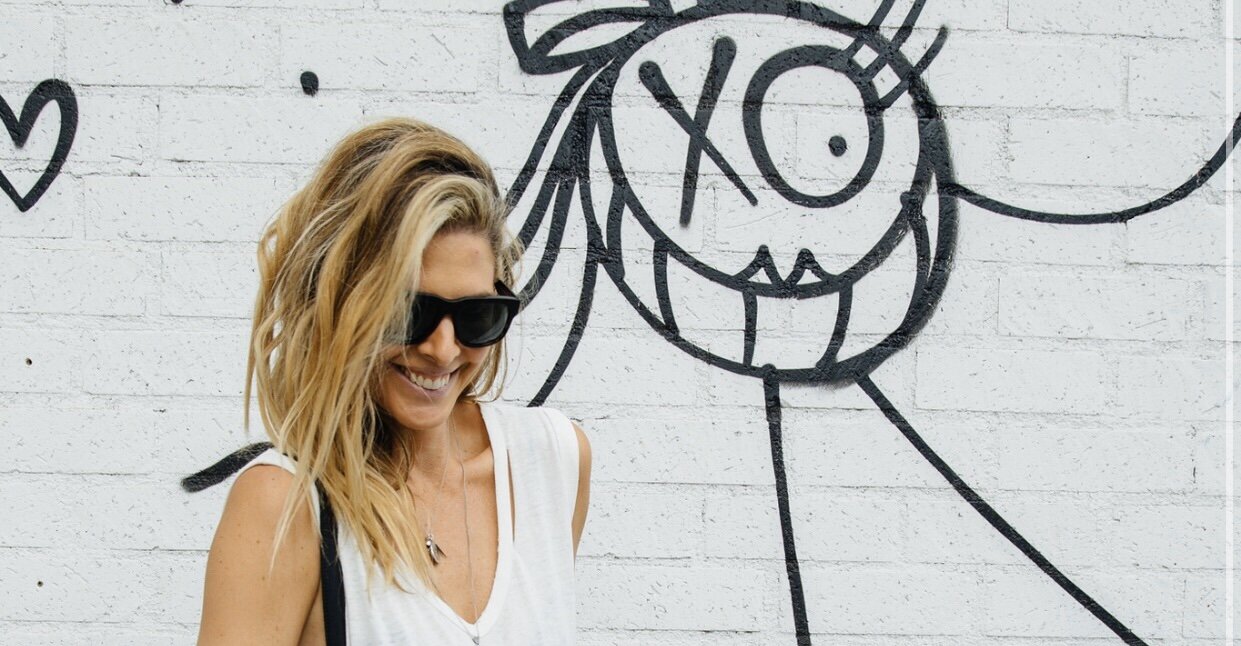 You guys keep me going! You are why I do this!
I don't know you and you have no idea who I am, but your posts make me feel stronger and more able to see the light when times are tough. I wanted to thank you for being honest and sharing your life so publicly. Thank you!
I had to reach out to tell you that you are the most inspiring Instagram page I have come across. Never change, stay real, and I look forward to you posts as they are so helpful and inspiring!
Cannot wait for your book to come out. This sounds like it will be a hard book to put down. Your story is very inspirational. I myself am able to understand the heartbreak of losing a grandparent and parent within 6 months of one another. You are a very strong person.
Not sure what brought me to find your profile, but as I rocked my sleeping toddler I binged your feed. And I have never sent a random message like this, but I want to thank you. Your words are beautiful and raw and touched me in what I am finding is one of my darkest periods. Thank you for being so open and for pouring so much love into the universe. From this random mom, please know I felt understood for the first time in a long time. Sending love and peace!
I've followed your posts for months before I left my abusive relationship. I just wanted to tell you THANK YOU from the bottom of my heart. You built me up day after day before I had the courage to leave. I hope one day to be half the woman you are! You are an angel from God.
I just wanted to tell you that it's people like you that help people seek help and realize we are not alone! I am so thankful that I found your page. I can't imagine how hard it is for you to share like you do because I have yet to find the courage to even speak about it with my family. I am so very thankful that you do because I don't feel so alone and a lot of the tips you have shared have helped me in so many ways. There are so many others like myself that tried seeking help, but hated the way medication made us feel, which leads to us feeling even more hopeless. Thank you for continuing to share alternate ways of trying to beat depression. I know people that medication has worked for, but I have never been successful with it personally. Usually I end up feeling worse. I just wanted you to know that you are helping so many people and we appreciate it.
I want to thank you from the bottom of my heart for your courage to share authentically. Your account is the only reason why I keep reinstalling Instagram on my phone. You have no idea how much you have inspired me over the last two years in every way fro my nutrition, to moving through my painful emotions instead of resisting them, to being active and finally being ok with the ups and downs of motherhood. I have fallen and still do fall in life a lot, but you've helped me practice self compassion. I hope you know what a bright light you are and have been for me in a world that seems to feed off negativity. Thank you so so much for being you.
I would just like you know that you exercises and Instagram posts have given me a guide to rebuilding not just my core muscles, but my life. I'm sure you get a ton of messages like this, but please know you make a major difference I'm sure not just in my life, but in the lives of everyone you reach. Thank you for sharing, it means more than you'll ever know!
I feel I have been looking for you my whole life…I needed to read a few of your posts only to realize what I was scared of was nothing to fear at all. I love your page, your body, your soul. When I read you were divorced and found love again with someone that was with you through it all — that completely healed me as I have felt this all along. You are the most beautiful, amazing mother and friend anyone could ask for. Thank you for your story, I can't tell you how love I've been dealing with this all alone. You truly are a natural healer simply by your truth encouraging me to stay strong and to never give up on my dreams.
I just wanted to let you know I think your postpartum journey is really inspiring. At some point I think you should write a book! I think there is a real need and a gap out there and you have so many great ideas. Your exercises helped me heal my core and I can see an amazing difference. Much love to you!
I spent last night reading all your past health blogs I could find, ha! And I watched all of your Instagram highlights. You were meant to share your strength and experience with people like me and I will always thank God for that! You are such a beautiful person. I can do this now. Thank you.
This is so odd, I never write messages to people I don't know. I don't know you, but hot DAMN do you inspire me. You inspired me to be a better person, mom, and to take care of myself!